Inkless Stretch Mark Camouflage and Brazillian Stretch Camouflage
Inkless Stretch Mark Camouflage and Brazillian Stretch Camouflage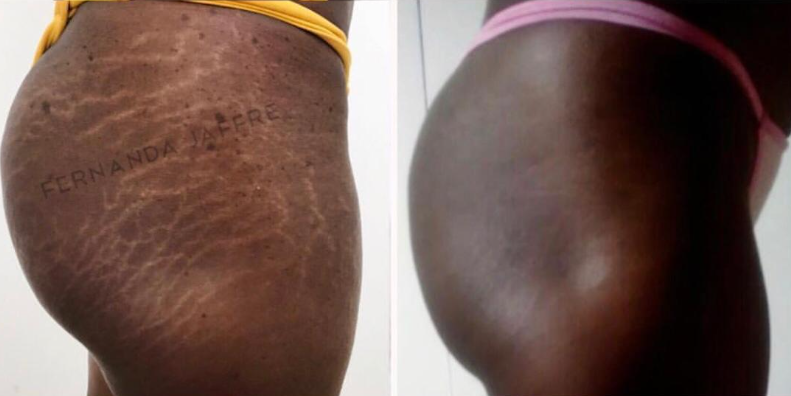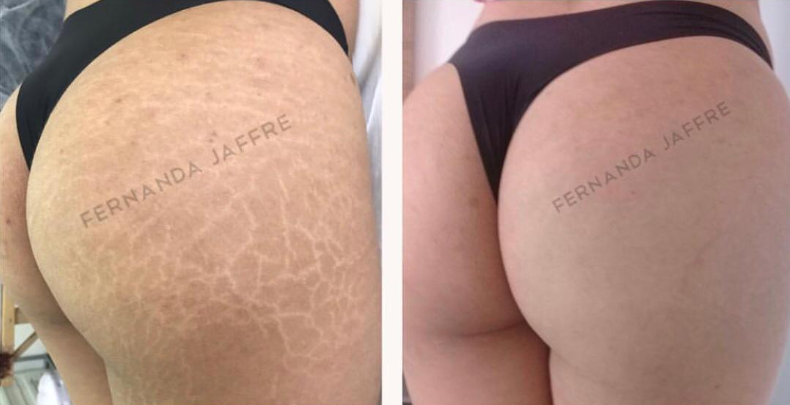 INKLESS STRETCH MARK CAMOUFLAGE TATTOO in rhode island
Inkless Stretch Mark and scar treatment is a technique that uses a cosmetic tattoo machine and a mixture of serums that help regenerate the skin and activate the production of collagen, elastin, and melanin. The skin on the area is carefully damaged to help induce healing which in turn helps with the appearance and texture of the stretch marks and scars.This treatment helps make the stretch marks and scars less noticeable but will not get rid of them completely. No matter what color and how old the stretch mark, it has been proven that you will see a 20-80% improvement after one session.
BRAZILIAN STRETCH MARK CAMOFLAUGE
Brazillian Stretch Mark Camouflage is one of the most affective procedures to treat stretch marks. The stretch marks are broken down slowly with each session, which will soften the scar tissue to help achieve a more smoother look in texture. A brazillian pigment custom blended, matched to your skin tone, will be deposited into the treated area to help camouflage the stretch marks. This process takes a few sessions to gradually build and layer the color to softly blend the scar with the original skin color for a natural look.